Happy Sunday!
The response to last week's letter was awesome. Thanks to everyone who read it and replied. In case you're interested, you can read all of my past letters here.
This week, we're shining a light on a MASSIVE story unfolding in China, the $300 billion (with a B) implosion of homebuilder Evergrande. Big shoutout to Max Shedlosky from our team who is keeping a pulse on Evergrande and contributed to this week's letter.
Pour yourself a glass of that scotch you haven't had in a while, put your feet up, and let's get rolling.
A little history … the rise of the Chinese middle class
Unlike in the US, China has seen an unprecedented rise of middle-class citizens since 2006 when less than 10% of China's total population was considered middle-class. Since then, China has been adding 60 million citizens to its middle class every year, mostly driven by wage growth, the emergence of China as the world's largest car producer, and having the world's largest smartphone market.
China's emergence as a global leader naturally led to the ability of newly-minted Chinese middle-class citizens to become homeowners. Over 90% of Chinese are homeowners, compared to American's 65% (another fun fact – 90% of millennials in China own their home, versus 35% of millennials in the United States). Homeownership in China is seen as a status symbol and oftentimes friends and family aid their relatives and loved ones when purchasing their first home.
This begs the question … who builds the millions of homes needed to meet Chinese citizen's homebuying demands?
Enter the Evergrande Group, China's second-largest property developer and 122nd largest company in the world by revenue. Based in China's Guangdong Province, Evergrande sells apartments to upper and middle-class citizens throughout China.
Evergrande quickly became a household name in China and commercial real estate, becoming the world's most valuable real estate company in 2018.
However, Evergrande's rise was short-lived. In August of this year, it was revealed that Evergrande is under intense pressure from lawsuits in Chinese courts from unpaid suppliers. As the story continued to unfold, it was revealed that Evergrande is nearly insolvent, with more than $300 billion in liabilities.
How bad is it? Evergrande's stock price has dropped more than 80% this year, and trading of its bonds has been repeatedly halted by Chinese regulators.
Within the last few days, Evergrande came clean and has acknowledged its extreme bankruptcy pressure. This announcement prompted a flood of Chinese investors to storm Evergrande's offices, demanding meetings with company executives, and in extreme cases, taking some Evergrande executives hostage.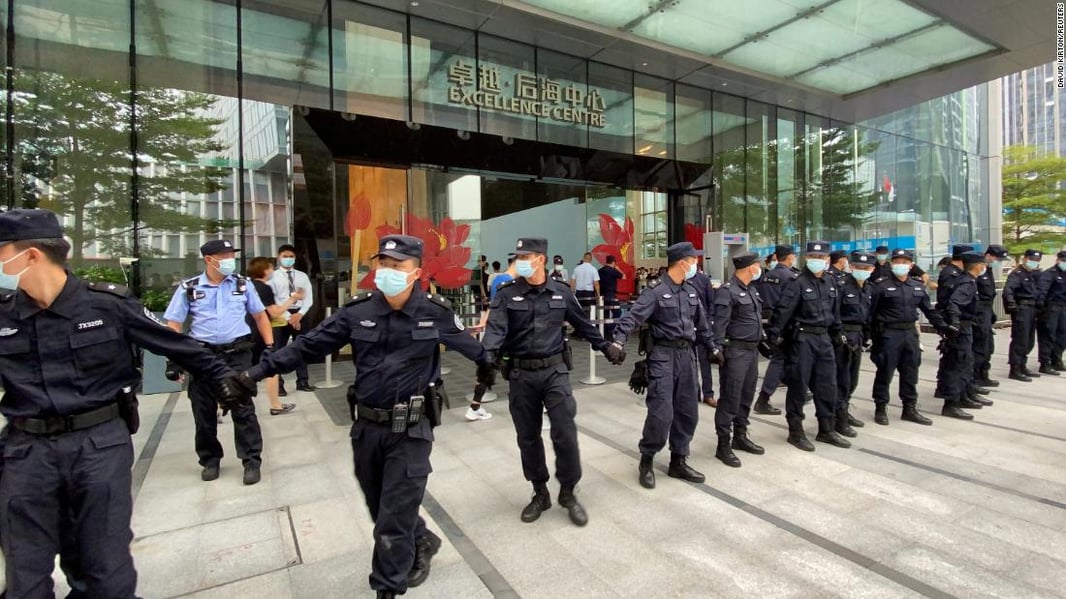 Although we're still in the very early stages of this saga, people are starting to speculate the possibility of Evergrande's troubles causing systemic economic risks throughout China and the rest of the world. Mark Williams, Capital Economics' chief Asia economist, wrote last week that "Evergrande's collapse would be the biggest test that China's financial system has faced in years."
It's still up for debate as to how the CCP and Chinese investors will handle the situation. Is Evergrande truly "too big to fail," and will they require a bailout?
Time will tell …
That's all for this week! If this email was forwarded to you (and you like it), subscribe here.