Happy Sunday! 
My wife and I spent the weekend in New Orleans for a wedding. The highlight was marching in our friend's second line – SO much fun. If you have no idea what I'm talking about, check out this youtube video. 
This week, I'm going to share insights from our nearly 500 inbound sales data points. Given that this data is from our inbound sales pipeline, it's going to be skewed a bit towards the demands of our non-enterprise customers. However, I think it paints a really interesting picture of how small businesses build teams. 
… but before we get to it, be sure to subscribe if you're new here. 
What commercial real estate freelancers are the most in-demand?  
As you can see in the below chart, Financial Modelers/Underwriters are the most in-demand real estate freelancer on Bullpen and drive 58%+ of our demand (I've lumped Financial Planning & Analysis freelancers together with Financial Modelers for simplicity). Real estate accountants and marketers/designers are runners-up. 
*Note: I didn't include the remaining roles on this chart, but Asset Managers are number 4. 
Interestingly, Bullpen's largest pool of talent is Financial Modelers, while Marketing/Designers is our smallest (they're in high demand, and the marketers with real estate experience are hard to come by).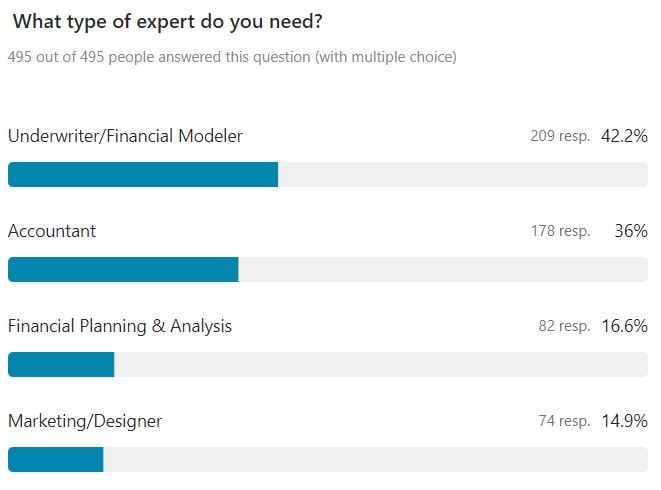 What types of real estate companies are hiring freelance/contract talent? 
Acquisitions/Private Equity firms and Developers drive more than 70% of our inbound lead volume. This isn't surprising, as the majority of the commercial real estate industry is made up of small to midsize acquisitions and development firms.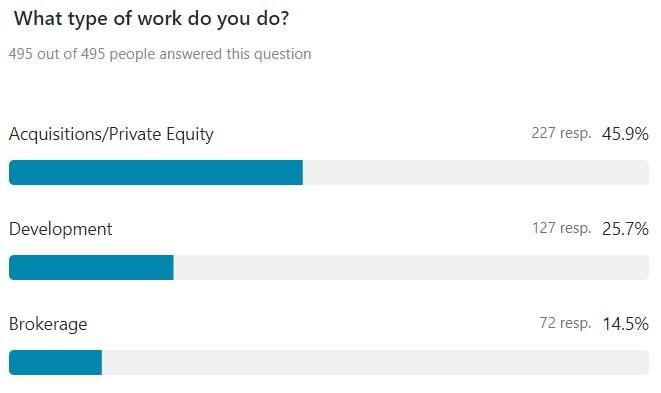 How many employees do you have? 
Keeping the disclaimer about this data coming from our inbound sales pipeline (and thus is skewed towards smaller businesses), I think the fact that 84% of our leads come from solo entrepreneurs or small teams is very informative. There are more than 2 million real estate firms in the United States and only 3 million employees. Some of the biggest deals are done with 5-person teams.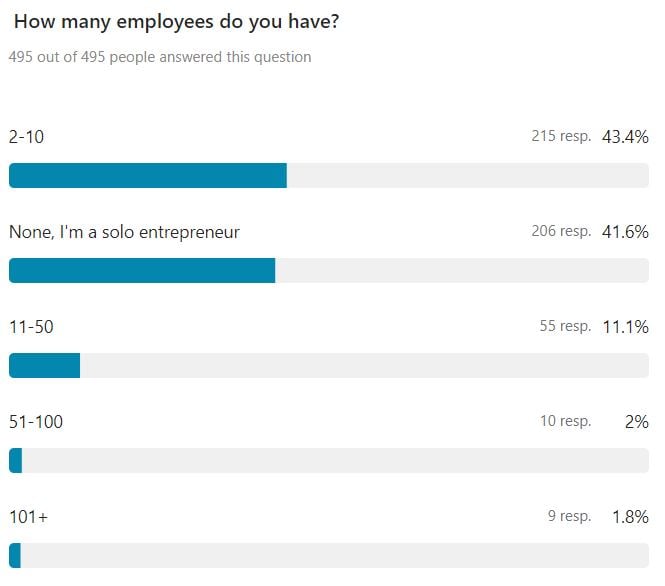 I hope you found this data as interesting as I did! Send me a reply with your thoughts.